WHO WE ARE
We Design Memorable Experience that people love
.
Welcome to the Shree AGT Multimedia, an organisation that started in 2015. We are an organization of dynamic web solutions located in India. We're building web apps, mobile apps.
Shree AGT Multimedia is an IT consulting and product development software company designing, implementing and delivering AI and Machine Learning-based solutions.These are available to consumers across the US, UAE and India via cloud, smartphone and embedded software products.
The clients include start-ups as well as some of the well-known businesses. Focused on IoT powered by artificial intelligence, we create this.
CLIENTS WE WORK FOR
Our recent project
.
We give insightful and versatile propelled Services
What's in it for you ?
Our delivery is in every case more than customer's desire.


What's in it for you ?
Our delivery is in every case more than customer's desire.

01. Agency

Get free quotation any time from our experts.
Agency
"Our wise methodologies accomplish your enormous IDEA ..!"
Committed Product Manager to assemble your Business Requirements.
Product Management Tool for every client with no additional cost.
Agile Mmethodology for project development cycle.
Procedure situated devlopment cycle for uninterrupted business growth.
An exceptionally experienced and devoted team to begin with.
An agency having 24*7 support available to the Clients.
02. Graphics
Get increasingly canny consequence of your Business with our Creative Team.
Graphics
"There are three responses to a piece of design –
Yes, No, and WOW!
We make visual models to communicate thoughts that rouse, instruct and spellbind clients, utilizing tools or by hand.
We study Including an engaged or short stage for investigation in the structure procedure, thoughts will be facilitated to react to a brief.
To give clients an inclination, we design 3 to 5 diverse completed thoughts.
03. Technologies
No one but Technology can spare your thought.
Technologies
"No compelling reason to state about the what Technologies can do and what it has accomplished at this point"
We chip away at practically all the most recent advancements.
We do Research on your thought for most appropriate Technologies.
We Think, We Create, We Deploy, We Manage.
We have committed specialists for Technologies.
We can Automate your Business using the recent Technologies.
Clients who have trusted us
NEWS & BLOG
Every single update from here
.
Java's past is fascinating to learn about. Java was created for interactive television, but at the time, it was considered too advanced technology for the digital cable television business. Java's origins can be traced b ...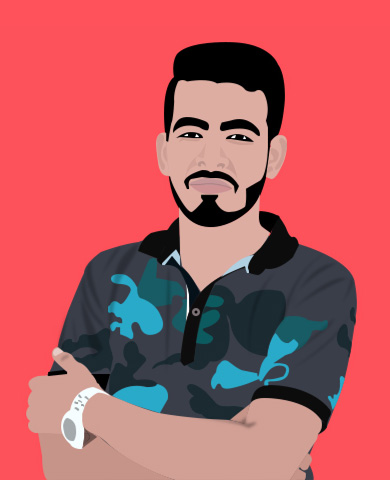 Let's Collaborate
We've empowered hundreds of clients to maximise their business growth online. Speak to Ravi – let's work together.