ShreeAGT is the top provider of Nearshore Technology Solutions. To help our clients overcome their business difficulties, we design and develop scalable, high-performing software.
With the aid of our technological know-how and cross-industry experience, we translate digital transformation into digital acceleration. Our ultimate objective for the duration of the digital transformation process is to generate lasting value.
For more than 20 different industries, including fintech, healthcare, logistics, and more, we have created enterprise software with ten years of experience in the field.
Enhance operational effectiveness, automate corporate processes, and boost customer satisfaction by modernizing and growing your company with enterprise software development services. Our cutting-edge business applications are designed to simplify and improve challenging business procedures.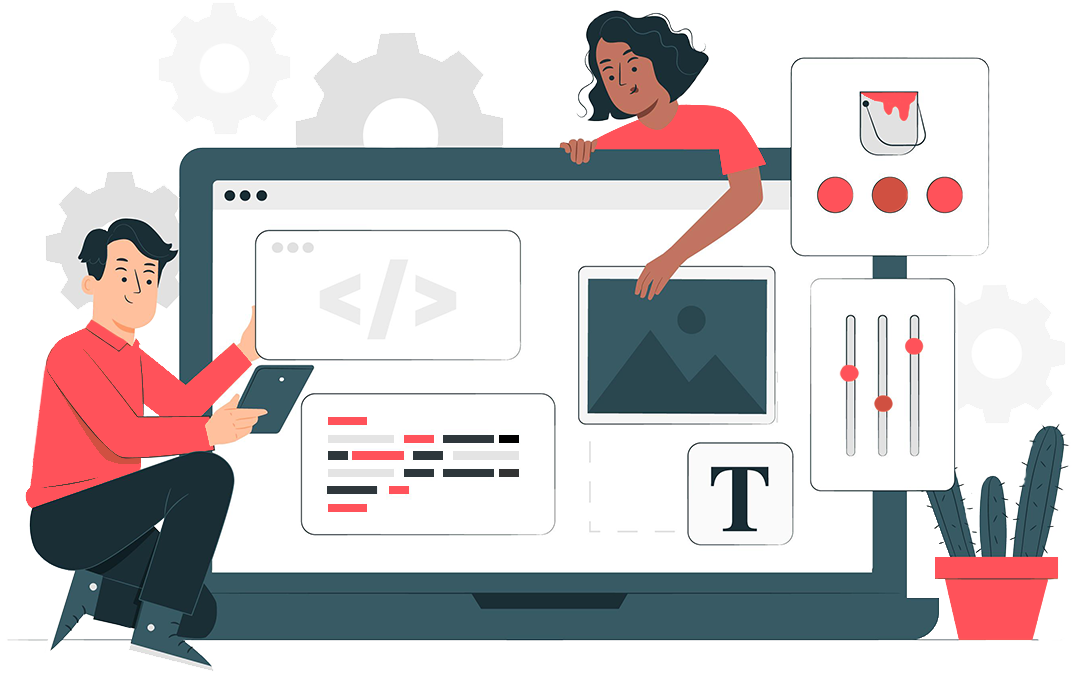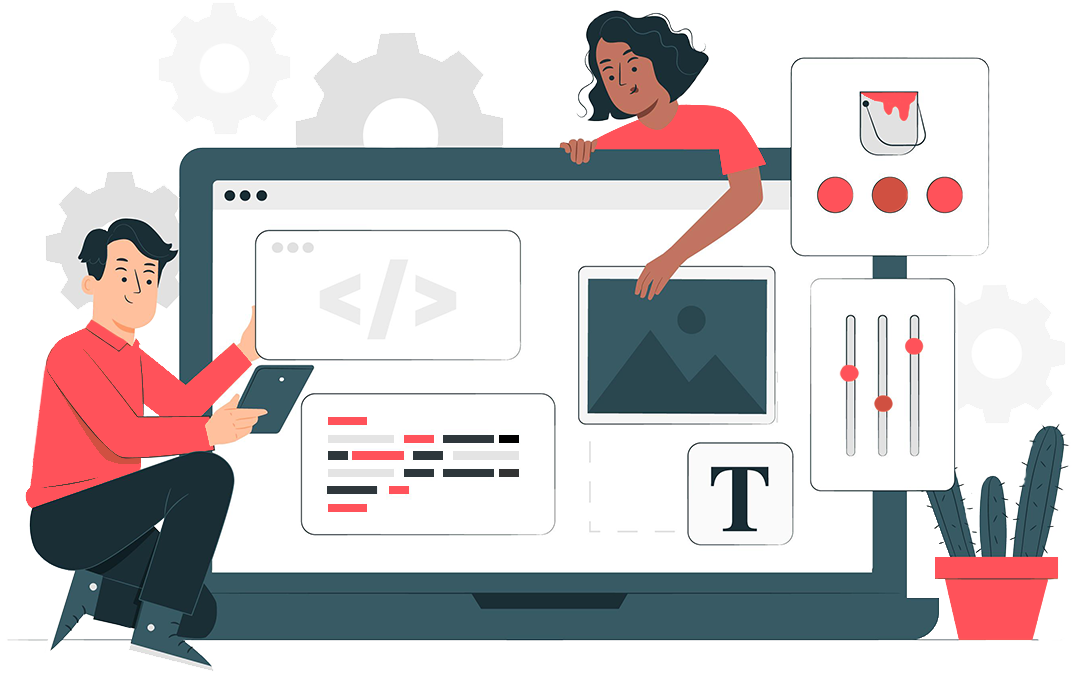 ENTERPRISE SOFTWARE DEVELOPMENT SERVICES
You can find countless business prospects with ShreeAGT's entire range of enterprise custom software development services and solutions.
Enterprise Software development
Enterprise Application Integration
Digital Transformation Service
Business Intelligence
Data management
Legacy Application Modernization
Custom Software development
Software Maintenance and Support
Enterprise Software Development Company Capabilities
CRM Development
Expand CRM capabilities with Enterprise CRM Development, integration, migration, and customization solutions offered by Enterprise's software development.
CMS Development
For CMS to effortlessly create and manage digital content, we offer enterprise application development services.
Business Workflow Process
utilizing modern technologies to update workflow processes and increase business efficiency.
Marketing automation
For enterprises, we create a marketing automation platform that enables them to monitor, control, and filter qualifying leads according to search criteria.
Third-party Software Integration
By integrating enterprise software with other applications that might enhance the user experience for clients, we increase its efficiency.
Digital Transformation
With cutting-edge technologies like blockchain, IoT, AI, and cloud, we can alter your company operations to increase efficiency and create new opportunities.
IoT Integration
We help enterprises in integrating their sensors and devices into a single platform, monitoring them from a centralized console, and providing viability to obtain relevant information thanks to our expertise in IoT development.
Salesforce Integration
Salesforce by itself cannot address all problems; as a result, we allow enterprises to integrate third-party software with the Salesforce solution to increase productivity.
TRENDSETTING TECHNOLOGIES
PUT AT YOUR SERVICE
With extensive knowledge in every field required for dependable software development, ShreeAGT has developed into a global competitor in corporate software engineering.
BLOCKCHAIN
Building blockchain applications is part of our service offering, and we can also integrate blockchain technology into your existing systems to support secure transactions and unalterable data. Our blockchain specialists will help you with the implementation of smart contracts, distributed ledgers, and identification solutions, as well as the preparation of your first ICO campaign and the creation of cryptocurrencies using either pre-existing or unique cryptocurrency platforms.
AUGMENTED AND VIRTUAL REALITY
By turning virtual concepts into reality, we help you bring in new working and collaboration capabilities to internal and external users. We provide AR and VR design, building, and implementation services to let you have a 360-degree representation of your business data, make standard corporate activities more engaging, extend interaction channels for your customers and add a life-like touch to every activity in your company.
ARTIFICIAL INTELLIGENCE
We assist organizations in successfully implementing and utilizing AI technologies daily by relying on the already-used AI methodologies and utilizing our in-house experience. To assist you in overcoming a variety of business difficulties, we combined the strengths of artificial intelligence, machine learning, and data science. Simple AI models can speed up data processing and analysis, and complex AI systems can completely transform business procedures.
IMAGE ANALYSIS
By combining our expertise in deep learning and computer vision, we develop image analysis solutions tailored to the demands of your sector. We develop solutions for a variety of problems in the fields of facial recognition, robotic vision, event detection, medical image analysis, optical character reading, automated visual inspection, and more by utilizing a robust technological stack of programming languages, image analysis frameworks, libraries, and platforms.
INTERNET OF THINGS
ShreeAGT provides IoT solutions to assist you in utilizing a connected environment while taking into account the unique aspects of your company and industry emphasis. As a seasoned IoT services provider, we can meet all of your smart home and city demands, from complicated multilayer solutions for smart houses to specialized software for smart devices. We prioritize IoT security while also ensuring the secure processing, sharing, and storage of your corporate and customer data using an IoT network.
BIG DATA
We will assist you in structuring and visualizing your daily data, regardless of its quantity, in a compelling manner. We create big data solutions that let you swiftly combine enormous data sets from many sources and produce meaningful insights, charts, and reports. By using our products, we help you make decisions more quickly and get better business results using reliable data.
Why Innovate Your Enterprise Business with ShreeAGT?
Flexible hiring models
We give clients the freedom to select either a dedicated team model or a set pricing plan based on their particular business requirements.
Agile methodology
We use the agile methodology, which makes it simple for clients and developers to manage the enterprise software development process.
Collaborative approach
Our collaborative approach guarantees clients that we will support them at every stage, from pre-launch maintenance to planning, designing, and development.
Robust architecture
In addition to strong UI/UX, an enterprise software program should also have a solid architectural design. Our team maintains a practical mindset and creates solid architecture that integrates into a business for a longer period.
Client Focus
ShreeAGT values enduring client relationships, and we are devoted to seeing to it that your demands are satisfied.
Teamwork
ShreeAGT values encouraging a sense of unity. As a result, we are concentrating on cooperation and teamwork. For a successful outcome, our engineers collaborate closely with the client team and their peers.
FAQ
ShreeAGT assists many businesses kinds in making optimal use of software solutions to automate processes and raise efficiency. We have been in business for more than 12 years and are familiar with the nuances that can advance your business. Using the most recent technologies has many advantages for businesses. Our team adjusts the current ones to meet your wants and objectives. We assist businesses in streamlining the creation of enterprise mobile applications, enhancing internal communication between staff and clients, and automating internal business processes.
In today's rapidly changing world, automation is a vital concept, and the quicker businesses can adapt, the better. We are prepared to provide our services when it comes to digitalization and individualized client experiences because we are a group of skilled and knowledgeable developers who can create outstanding solutions for your business. Modern business relies heavily on well-structured, well-developed software, and to compete and exist, you must stay current.
Our business is among the top in the industry and has a wealth of experience creating software for enterprises. To achieve this level of proficiency, a qualified team, practical knowledge, the most recent tools, and technology, as well as the capacity for creative problem-solving, are required. Members of the Intellectsoft team offer our clients dependable, current solutions that can aid business operations in a variety of ways.
We help enterprises involved in software development in automating tasks and improve productivity. Professionals evaluate your needs and develop the best solutions to address specific problems. Along with developing unique software, we also integrate it into the enterprise's system and upgrade its infrastructure. The degree of corporate productivity overall is lowered by outdated software. In-depth technical studies are provided by our team, along with recommendations for improvements that should be done to maintain the business competitive.
A software enterprise application can provide your company with a wide range of advantages, such as automating repetitive chores, cutting operational expenses, providing real-time access to information that can be used, standardizing procedures, boosting agility, reducing IT complexity, and more.
A wide range of digital solutions can be developed or implemented on platforms using ShreeAGT's expertise. To handle ERPs, CRMs, accounting and financial systems, HR solutions, supply chain management software, apps for document and content management, and process automation and collaboration tools, we have the necessary tools. Our team also has a strong background in industry-specific apps, including e-commerce portals and marketplaces, learning content management systems, core banking systems and supplementary tools, healthcare CRM, EHR/EMR, and hospital management systems, as well as numerous other solutions across domains.