Our custom database development business, ShreeAGT, has led the way in using cutting-edge paradigms, technologies, and methods for creating high-performing systems. Our skilled database designers and engineers, which include Microsoft-certified professionals, create and manage cloud databases and other customized data systems to streamline business processes, improve operational and administrative performance, and optimize efficiencies to address particular business challenges in niche markets like healthcare, finance, insurance, and real estate.
Both conventional relational database systems like MSSQL, MySQL, and Oracle as well as cutting-edge NoSQL technologies like MongoDB, Cassandra, and CouchDB are expertly handled by ShreeAGT.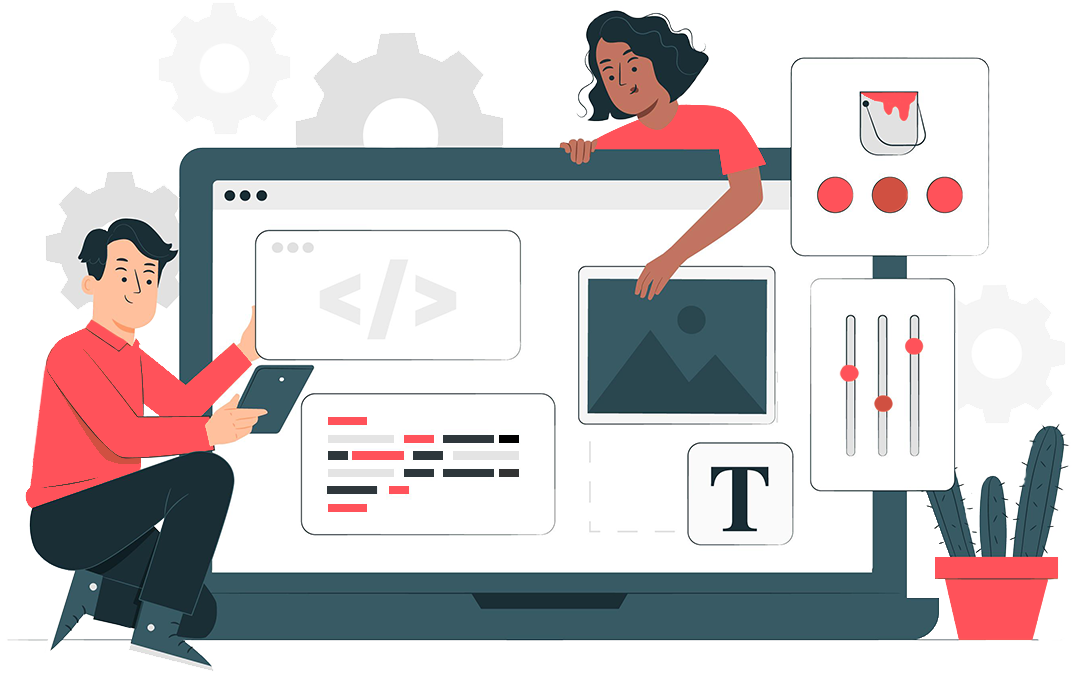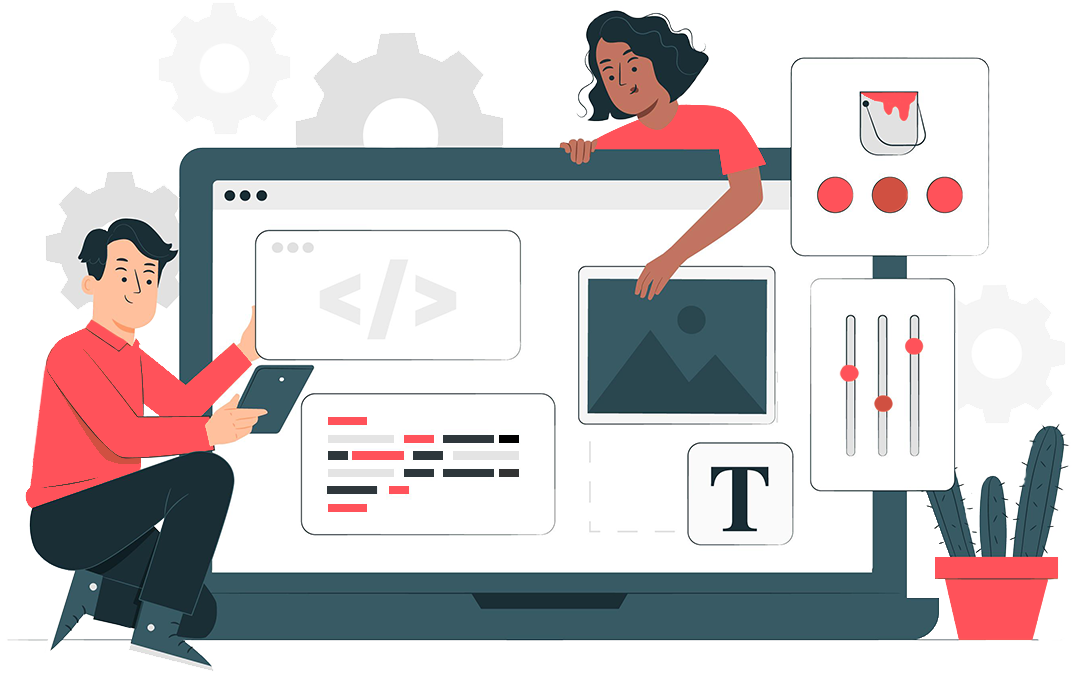 We Develop Custom Database Solutions
Every aspect of database management must be carefully planned, arranged, and developed to maintain and create a database management system (DBMS). All database development services are covered by us, from advising to its creation.
Database consulting services
Database optimization
Database Upgradation & Migration
Ongoing support & Maintenance
Testing Services
Data preparation
Custom database development services
Custom database development
Database Application Development
Database Reporting
Database as a Service
Data warehousing
Custom Database Development Solutions
Our database software development team can create high-performing, strong database solutions from the ground up so that you can store your data in a dependable and completely safe ecosystem.
• END-USER DATABASE SOFTWARE SOLUTIONS
For end users to simplify maintenance, updating, and report generation, our custom database development team can construct database solutions.
• DATA WAREHOUSE SOLUTIONS
We can assist you in developing effective data warehouse systems that protect data integrity by immediately spotting discrepancies and providing insights.
• DISTRIBUTED DATABASE SOFTWARE SOLUTIONS
Work with ShreeAGT database developers to provide distributed database solutions for effective database administration.
• ANALYTICAL DATABASE SOFTWARE SOLUTIONS
Use analytical database solutions' enormous ability to do complex data analytics.
• OPERATIONAL DATABASE SOLUTIONS
We'll work with you to develop dependable operational database software that enables real-time editing of crucial data.
• EXTERNAL DATABASE SOFTWARE SOLUTIONS
We offer external data management solutions where high performance is required as part of our database design and development services.
• We Leverage Leading Database Software Tools
To develop a solution that satisfies your data-driven objectives, we leverage the strength of well-known database-as-a-service (DBaaS) providers.
• Microsoft SQL Server
To extract, store, and convert crucial data, we connect the Microsoft SQL Server data platform with your already-existing business processes.
• AWS
We make use of AWS's comprehensive portfolio of data services to promote efficient internal communication.
• Microsoft Azure
We connect your company's business applications to Microsoft Azure to improve consistency and productivity throughout all of your company's workflows.
• MongoDB
By integrating MongoDB with your current apps, we can automate emails, store crucial data, and build efficient workflows that boost productivity.
• Oracle
We use Oracle to accelerate the connectivity of your current business systems using built-in best practice integrations and business accelerators.
• IBM Cloud
We integrate IBM Cloud into your systems to automate data and application flows, enhancing the user experience for both clients and staff.
The Benefits of DevOps
DevOps offers several advantages, including:
• Faster time to market
Faster software development lifecycle means you'll benefit from continuous delivery and a faster time to market. That means you'll collect user data and feedback sooner, and you'll establish a stream of revenue sooner.
• Better communication and collaboration
With an appropriate DevOps model in place, your team will master the arts of collaboration and communication. You'll be able to communicate ideas more clearly, and implement them more efficiently, ultimately resulting in less strain and more efficiency.
• Improved software quality
Implementing a DevOps culture also tends to produce better-finished products. Your operations teams will become more efficient in the way they manage infrastructure, how to implement configuration management, adapt to new information and communicate clearly between security teams and other stakeholders. With all the right DevOps tools to help with rapid deployment at a higher quality, you can expect DevOps success with each software project.
• Efficient software development
Thanks to agile development processes, your entire development team will better introduce automation, and a variety of tools meant to streamline software development, your IT team will work more efficiently—and you'll save money in the process.
Why Choose ShreeAGT for Custom Database solutions?
We at ShreeAGT combine our in-depth knowledge of the Internet of Things with our experience developing database software to enable you to take use of the best of both worlds. To provide the highest level of efficiency, we are experts in every aspect of creating custom databases. High-level programming continues to be our main priority, along with effective teamwork and client communication. We provide thorough database solutions that satisfy your company needs thanks to the extensive database knowledge and experience of our development team. The design, programming, testing, delivery, and deployment phases of a development process are all our responsibility.
Custom Governance Model
For your peace of mind, a flexible and transparent collaboration strategy based around your deliverable schedules.
Save Time
An average dedicated team takes 2 weeks, not months, to start
Leading Database Technologies
Our data engineers stay on top of the latest technologies to ensure the high performance of deliverables. We harness the power of popular database tools, including AWS, MongoDB, Oracle, and others.
Effective Customer Support
We communicate with our clients through improvement interaction for ongoing feedback, transmitting arrangements by the client's requirements.
Variety of Services
We are ideally situated to handle any project request, whether it be for a sophisticated DWH or end-user database. Our business offers a complete range of database services thanks to a broad skill pool and a variety of tech stacks.
Personal Approach
Our database design services vary depending on the particulars of your project for each client. We design unique database software to provide your company with a boost in strength and intelligence.
FAQ
Customized database development services are required to program the database to meet your unique business requirements, to enable organizations to use data to accelerate business decisions, and to design workflows that are as efficient as possible.
Planning, gathering requirements, conceptual design, logical design, physical design, construction, implementation and rollout, and support are the eight main steps in the database development process.
Certain relational databases, like PostgreSQL, several NoSQL databases, including MongoDB, Cassandra, and InfluxDB, and specialist IoT solutions, like Azure IoT, are the most often used databases for IoT.
Six stages make up the database life cycle. They include the initial analysis of databases, database design, loading and implementation, testing, operation, as well as upkeep and evolution.