Find the right Software developers for your startup!
---
When searching for software engineers for a business, an entrepreneur must evaluate a variety of aspects to locate the best candidates. The company's creator must employ software developers who are proficient in all technical development tools and software, who can deploy and verify systems, and who can validate programs.
We at ShreeAGT are aware that start-ups face different business issues than more established businesses. Our knowledgeable team of product developers and consultants is aware that when starting a new business or initiative, you don't always have all the answers. Sometimes, you need to test the waters before committing to a full project. The specialists at ShreeAGT make sure all customer requirements are painstakingly satisfied, from initial planning through launch and delivery.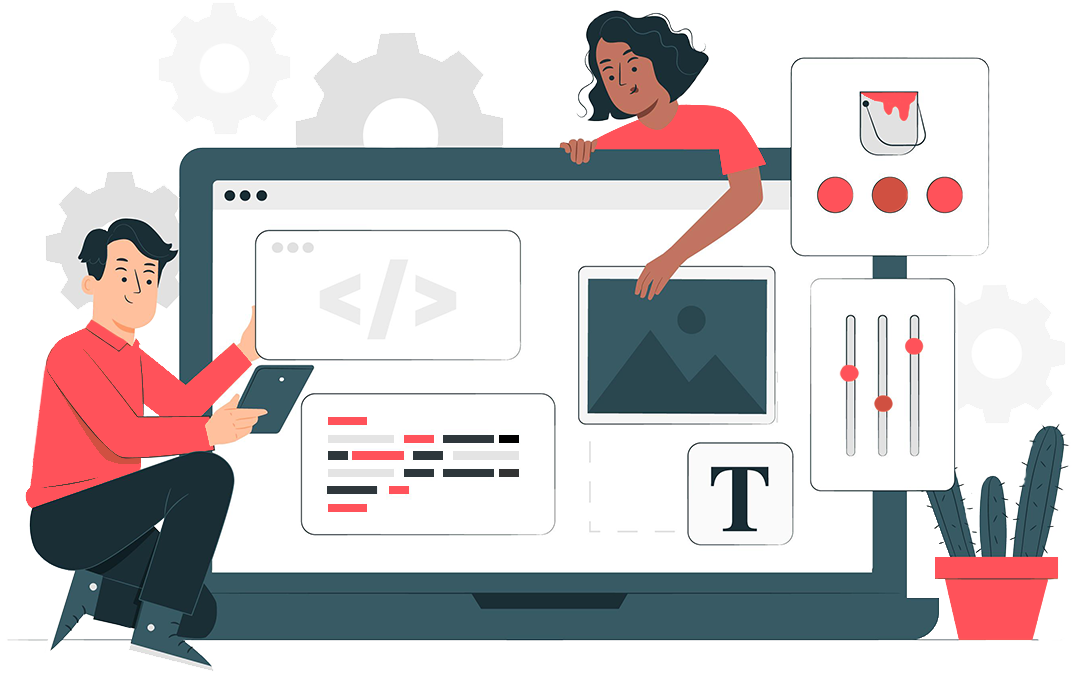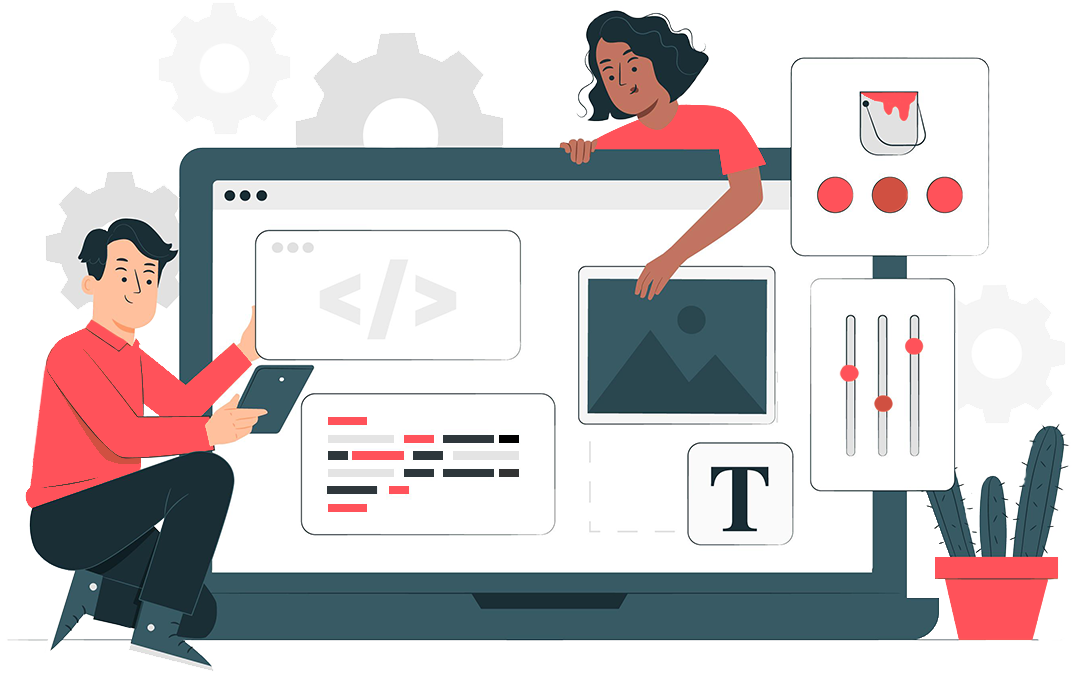 Our Software Development Services for Startups:
ShreeAGT will assist you in accelerating the development of your startup by providing a brilliant technological twist through the development of a professional website, application, or other problem-solving product. In our amazing ten-year journey, we have collaborated with a variety of companies from India and around the world. Please share your ideas or idea with us, and we'll work to address them in the best way we can. You have come to the right site if you are looking for the same thing specifically.
Full-cycle product development
Custom Integration
Product Modernization
MVP Development
Web Development
App Development
Software Design
Database Design
CTO As a Service
Cloud Services
Software Testing
UI/UX Design
AL/ML implementation
DevOps Services
How To Choose a Software Development Company for a Startup
In-depth research is necessary before choosing an outsourcing development business. Simply said, a business owner cannot select the first software solution that appears in their Google search and hire them for their startup. Software development is a complex process, and any technical errors can seriously impair the functionality of the software. Startups should consider the following aspects when hiring a software development company:
• Work Experience
When choosing a development company, the first thing to do is look into their portfolio of prior work. Get a portfolio of the company's accomplished work so you can evaluate its success rate. They won't be hesitant to provide their credentials if a software company consistently produces high-quality goods on schedule. Startup business entrepreneurs should study the unbiased reviews of each prospective firm and check to see if they have a roster of happy customers. People shouldn't simply accept the initial impression as true. Instead, enquire about their employee orientation and their approach to overcoming obstacles that arise throughout a project.
• Best Practices For Software Development
The best practices for software development are followed by a reputable software firm. They consist of the entire development process, from initial ideation and design to testing and deployment. The kind of software development model employed determines whether a project is successful or unsuccessful. The software domains and development models employed by a software company, particularly Agile and Scrum models, should be examined by hiring companies. Also, there needs to be effective communication between the company's management and the developers, system analysts, and architects of software solutions. Given that the emphasis is on giving the client the greatest results, a client-oriented business is more likely to deliver results quickly.
• Cutting Edge Technology
Software development companies should employ cutting-edge technologies to deliver solutions quickly. When sorting through the list of potential software businesses, it's crucial for business owners to pay particular attention to the processes and technologies the firm employs. JavaScript, Python, Swift, and Flutter are just a few of the languages and software development approaches that are currently the most relevant. The likelihood of a successful fit increases if a software business uses all, or perhaps the majority, of these languages and processes.
• Timely Delivery
A software development firm should be aware of the constraints imposed by particular deadlines. Businesses that don't prioritize timely departmental interaction fall short of deadlines. As a result, they make sure to set up efficient, frequently used lines of communication both inside their organization and with the customer directly. Effective outsourcing firms are aware of how crucial communication is to the whole development process.
Undoubtedly, timely delivery results from a cohesive company atmosphere. For this reason, it's crucial to inquire about the working culture of the organization. It is also better to investigate recommendations to determine a software development company's reputation. It might simply be the best option if they have a track record of routinely delivering on schedule.
Why choose ShreeAGT as your startup software development company
In addition to assisting our clients as they navigate the complicated realms of the mobile, online, and cloud, ShreeAGT is always willing to listen and learn. We have helped several of our start-up clients build their companies across various industry verticals using this strategy since we are ardent supporters of collaborative development.
Innovation is a hallmark of ShreeAGT's goods, and our teams frequently present cutting-edge, unconventional solutions to help start-up concepts. The assistance continues after the launch. The app is still being maintained, and we scale it up as needed. To maintain a long-term relationship with our customers, we constantly update the product and add the newest features to keep it current. A startup should take the crucial step of hiring software developers. The whole range of our team's software development assistance is available, and we are prepared to assume responsibility for the quality of the final result.
Scalability
With the help of our architectural solutions, you can prevent scaling problems from occurring once your user base exceeds one million.
World-class engineers with relevant experience
The greatest teams and individuals are offered by ShreeAGT, which has experience in a variety of market verticals. We'll assemble a staff that seamlessly matches your business.
Get to market fast
We can deploy products rapidly and effectively by prioritizing crucial features and implementing continuous releases and enhancements throughout the project thanks to our agile approach to development, experience, and team capacity.
Full control & transparency
You will always have a clear grasp of what is occurring with your product when working with ShreeAGT's software development firm for startups. You'll be in control the entire time, whether that means comprehending the responsibilities assigned to each team member or comprehending how these activities are being carried out.
Startup-centric teams, sharing your ideas and vision
We are prepared to start working on your product because the majority of our experience comes from the start-up sector.
FAQ
For entrepreneurs and start-up companies with small staffs and tight budgets, developing software, websites, or mobile apps.
Software development for startups is a little different and demands a lot of expertise and consulting skills because, at times, they even don't have a clear understanding of what they want. Most of the time, the client develops additional needs after we begin implementing the product. As a result, you have a lot of work to complete on a very limited budget.
To assess the advantages and disadvantages of your idea, we advise starting with the discovery phase. Our team will work with you to develop a product strategy and eliminate any risks that might arise.
ShreeAGT offers a full range of services, from startup consulting to developing custom software. To learn more about our prices and team availability, get in touch with us.
Indeed, we have practical experience managing internal teams. To talk about availability, get in touch with us.