Web Application Development Company.
With more than 15 years of expertise providing end-to-end web application development services, ShreeAgt is a top full-stack web application development company. Web apps can offer value by bridging organizational data silos and improving current business processes and workflows. Web applications can be extremely important for giving customers an interface and for giving businesses control checkpoints.
We will create and deliver web apps from our team of committed web application developers that will help you increase operational effectiveness, hasten decision-making, and acquire a competitive edge. We always prioritize the applications' scalability and security, and we modify Micro Services to follow the security standards.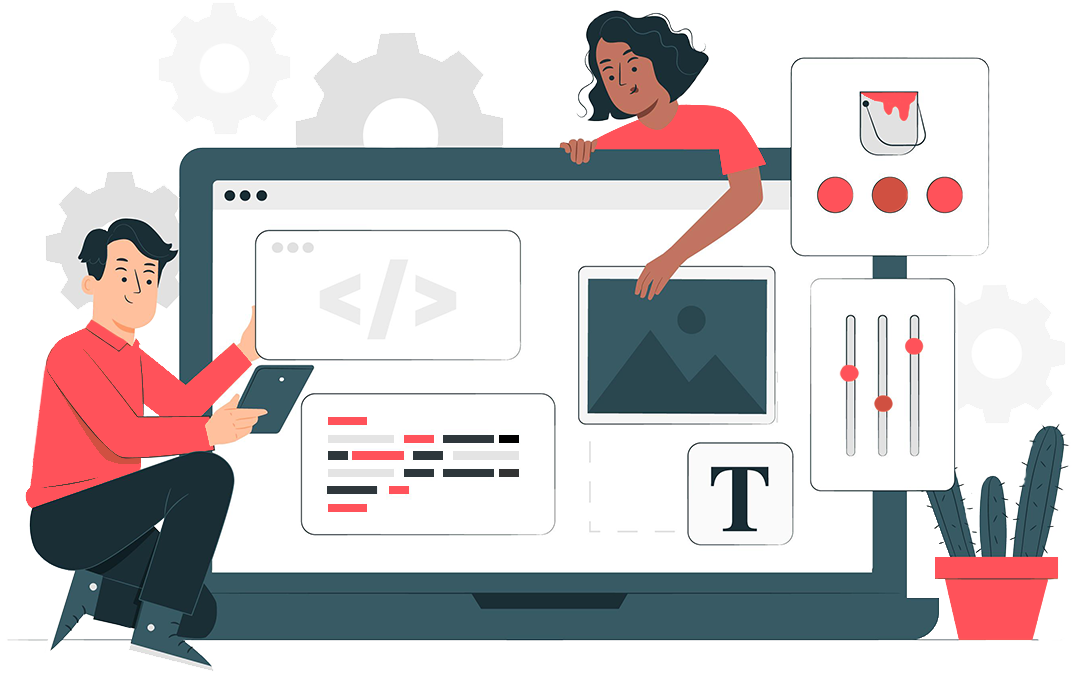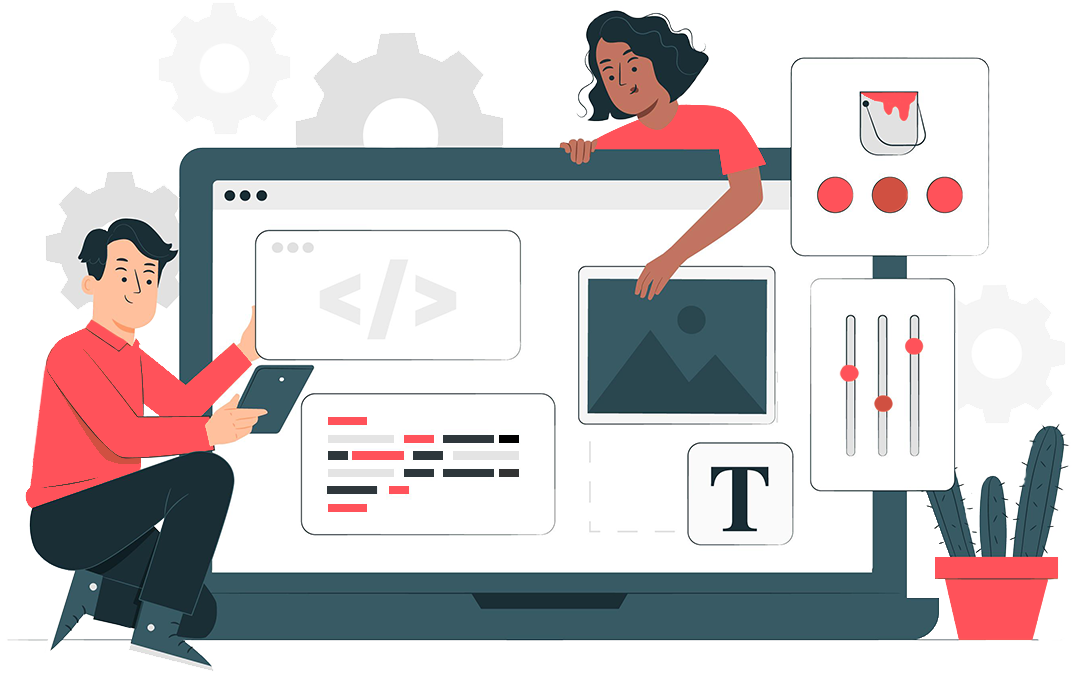 Web development services we offer We offer a variety of services. At ShreeAgt, we take the time to fully comprehend the goals and particular business issues of each customer to deliver the most suitable web app solution. Scalable, safe, quick, and responsive full-stack web apps built utilizing agile methodology can boost your ROI. With a highly transparent and streamlined methodology that results in a high-quality product that exceeds clients' expectations, the ShreeAgt team is effective in delivering web and cloud-based solutions for startups, SMEs, product development firms, and digital agencies.
Custom Application Development
Portal Development
E-commerce Development
Website development & Maintenance
SaaS products
Open-source web development & revamp
Web application support & maintenance
Business web application development
Enterprise web application development
Responsive web application development
Custom Web Application Development Offerings
We provide easy-to-scale custom web application development for all types of enterprises, enabling them to streamline business operations and improve customer satisfaction.
SaaS Apps Development Services
To better serve your clients, our SaaS specialists will assist you in developing multi-tenant, secure, and robust SaaS systems.
Front-end Development Services
Utilize the reusable, dynamic, component-driven design of React.js, Angular.js, and Vue.js to create cutting-edge single-page web applications.
Progressive Web Apps Development Services
Bring the functionality and speed we come to expect from native apps to any browser and across all platforms without any hiccups or slowdowns.
Backend & Node.js Development Services
Our software architects create reliable backends with innovative data structures, flexibility for integration, and cutting-edge security in mind.
E-commerce Web Apps Development Services
We assist you in creating online stores and B2B eCommerce portals that accelerate your business growth using Shopify, Magento, and bespoke frameworks.
Custom Web Apps Development for Enterprises
Building web-based applications like inventory-, transport-, learning-, and process management systems will improve performance across the entire enterprise.
Why Choose ShreeAgt For Web Application Development Services?
Our team of skilled web application developers has completed more than 4000 unique web development projects, including intranet and extranet portals, e-commerce portals, content management systems, and B2B and B2C applications. We offer the best web application development services and are experts in all emerging technologies.
An Experienced team of Big Data
We have a group of experienced big data experts who work with you to put the necessary technology in place so you can manage and analyze your data, predict customer demand, and make smarter decisions when you need to.
Niche Web Designers
Our designers have more than 5 years of practical expertise in web design, and they are proficient in many different languages and frameworks, including HTML5, CSS3, JavaScript, jQuery, bootstrap, material layout, Adobe Photoshop, and Illustrator.
Solid team
Successfully supplied mobile and web applications made by a skilled team of web designers and developers.
Extensive focus on UX
We consider everything in web application development that could detract from the user experience, whether it be a clear UI for goal clarification, color psychology for user interaction, the number of pages per page, a fault-tolerant system, or performance over presentation.
Use of the latest tech stack
Being a web application development company derives a sense of responsibility on our shoulders to derive the best performance and support to the latest software and hardware. Therefore, we prefer to use the latest versions of web development frameworks and new proven web technologies in our projects.
Highly optimized Code
Every web developer is capable of writing code during the creation of a web application, but our developers concentrate on creating optimized code and deploying it in a way that gets the best performance and user experience out of a website.
5-Star Tech Support
To solve issues with your current web applications and provide 5-star tech support in terms of technical consultation, our web application development team, which is made up of web app developers, dev ops engineers, software architects, business analysts, project managers, and quality analysts, is available for all time zones.
FAQs
AngularJS, ASP.NET, Ruby on Rails, Symfony, Laravel, Node.js, React.js, Ember.js, CakePHP, Phalcon, Zend, Express, Codeigniter, JSP, MEAN.io, and Knack are the leading platforms used for developing online applications.
With the help of these platforms, developers can create and maintain web apps more quickly while providing a top-notch user experience on all devices.
Modern Web Applications (MWA) are a collection of methods and technologies that produce adaptable, modular, and lightweight applications. They are anticipated to be accessible 24 hours a day, wherever. Additionally, they must work with all gadgets and screens.
Web apps are only intended for use in a web browser. These are mixtures of the client-side script and server-side script, such as ASP.NET, PHP, etc (HTML, JavaScript, etc.). The web browser (thin client) retrieves the web server components that are set up in the system's backend infrastructure to carry out the labor-intensive task of offering its essential online services. Web applications include, among others, Facebook, Medium, Twitter, Smashing Magazine, and Flipkart.
SaaS, on the other hand, is an advanced web application. While it frequently requires a web browser to function, it is also utilized to access online services like web apps. SaaS products are designed to provide users with a deeper level of flexibility and seamless interaction with reliable and efficient back-end infrastructure. Evernote, Salesforce, Hubspot, Zoho, Dropbox, etc. are a few typical examples.
All web services are APIs, however not all APIs are necessarily web services, which is the main distinction between the two. Both are utilized for web communications, as opposed to web services, which exclusively use SOAP, REST, and XML-PRC. Web APIs, on the other hand, can use a variety of communication techniques depending on the situation.