Website Development Agency
---
Website design and development services are ShreeAgt's area of expertise. Our web experiences are scalable as your business expands, highly functional, feature-rich, and digitally transformational. They are also user-friendly, completely functional, and extremely secure.
Our clients receive professional web application development and web design services from our website developers. ShreeAgt provides a range of website design and development services, from establishing specialized e-commerce and intranet experiences with the most recent and reliable web technologies to developing mobile web development solutions and flexible website designs. As up to 85% of customers check out a company's or service provider's website before making a purchase, the aesthetics, usability, and accessibility of your website are more important than ever, especially in a market that is growing more and more competitive..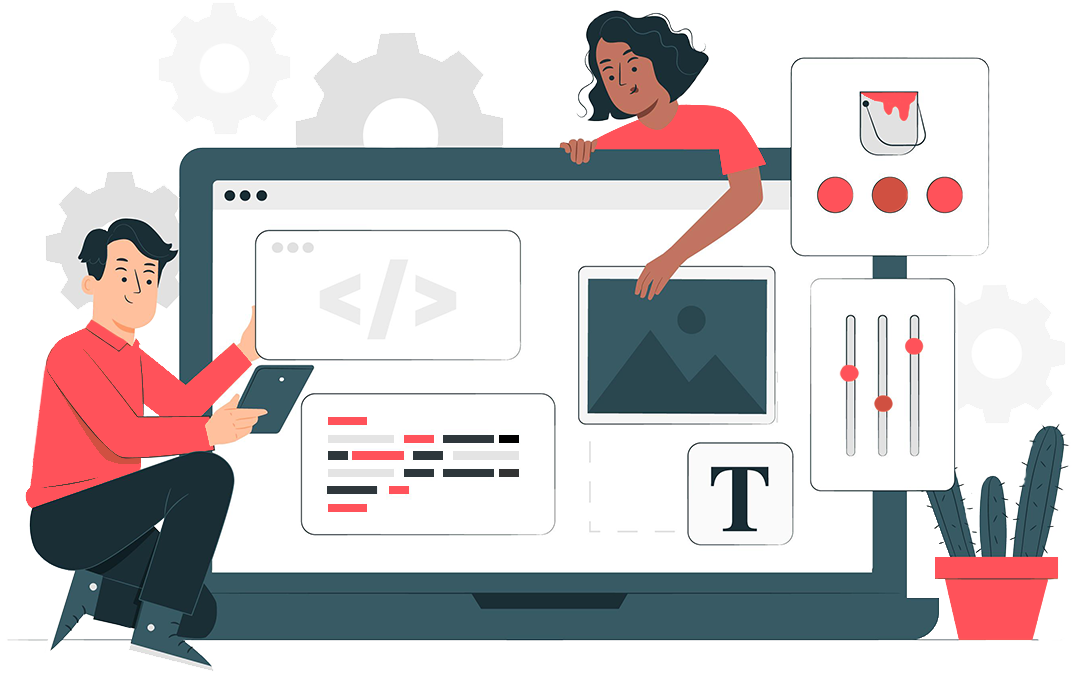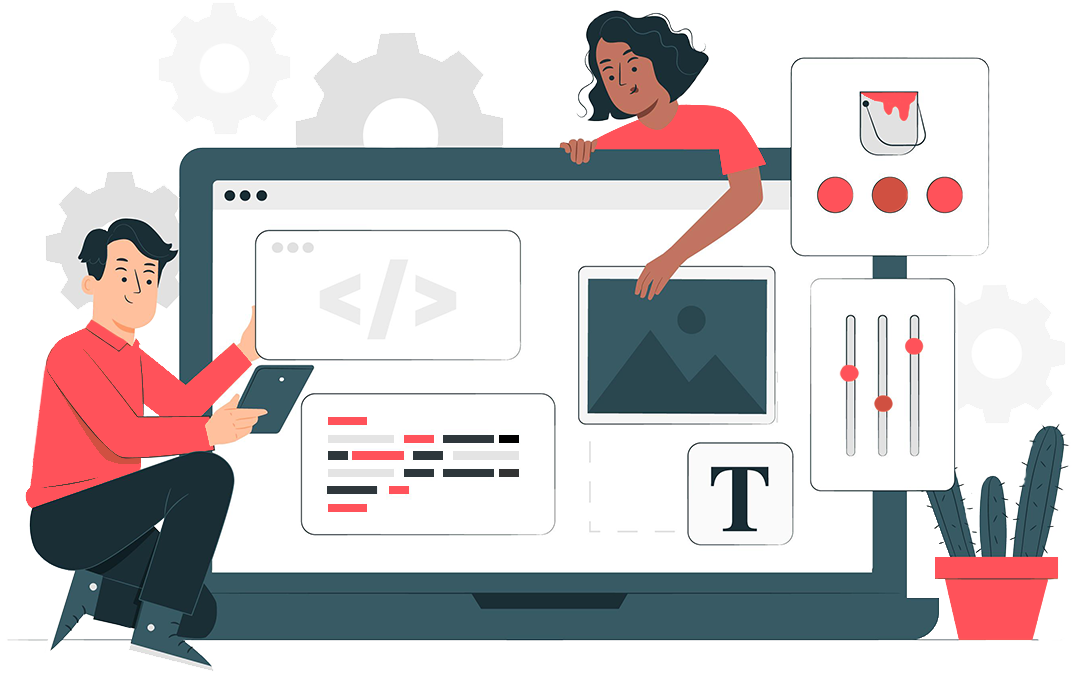 Web Development Services & Solutions
ShreeAGT provides top-notch web app development services while keeping in mind the needs of startups, mid-sized businesses, and large corporations. You can engage a web developer from our devoted team as a reputable web development business in India for your project needs. We have access to the most up-to-date technologies.
We are a well-known firm that develops custom web applications, and we provide a wide range of web development services to meet all of your organization's needs:
Website Development
Website Design & Re-design
Drupal Development
Startup Website
Web Applications development
WordPress development
Contentful Development
Laravel Development
HTML5 Website Development
Responsive Design
Intranet Development
eCommerce Developmen
Digital Strategy
User Experience & Design
User Experience & Design
Development, Integration & Platform Engineering
24x7 Support & Maintenance
Key Benefits of Having a WEBSITE for your Business
Leverage Our Web Development Expertise to Support Business Growth
Every company needs to have a website because consumers use the Internet for more than 8 hours every day. There are several advantages to having a website for every kind of business. Here are some essential justifications for creating a website for your company:
Builds Creditability
Businesses can become more flexible and credible by having a website. Customers in the US believe that a company with a website is more trustworthy than one with merely a social media presence.
Wider Audience Reach
Having a website enables you to reach a wider audience and close agreements with clients who are located distant from your place of business. A website can also be accessed continuously, without breaks or holidays.
Promote Your Business
The greatest strategy to advertise your business online is through your website. Online marketing carried out through the company website is faster, more effective, and less expensive than traditional marketing.
Keep Track of Your Business
Another advantage of having a website is the ability to monitor your goods or services in real time by looking at visitor statistics. You can discover which products are attracting the greatest interest.
Improve Customer Service
Consumers always appreciate receiving prompt feedback from businesses regarding their problems. By addressing consumer complaints and feedback right away, a company website can help you enhance your customer service.
WHY CHOOSE ShreeAGT FOR WEB DESIGN AND DEVELOPMENT SERVICES?
Our team at ShreeAGT is made up of competent professionals who are passionate about what they do and have developed several unique web development solutions for our valued clients. Nowadays, online experts are increasingly interested in web development services or web development. The primary, non-design facets of building websites are referred to as web development. Additionally, it includes authoring markup and coding. The establishment of content management systems, sometimes known as CMS, has become the definition of web development in recent years.
With website design and development, we concentrate on giving users who visit your website a wonderful experience, which increases leads, sales, and money.
Customer Satisfaction
We leverage the most recent frameworks and technologies to develop fresh, user-friendly business solutions that are secure, scalable, and meet your needs.
Transparent Approach
Our flexible frameworks and meticulous methods help businesses define strategic success and accomplish their objectives.
Agile web design and development methodology
We employ the Agile methodology and regularly hold scrum events to optimize our processes and procedures and produce the best outcomes.
Quick And Reliable
As the best website development business in India, we offer our clients hosting for FREE despite having one of the most costly, fast, and trustworthy hosting plans.
Competitive Pricing
We provide the best mix of affordable prices and outstanding quality to provide the most competitive pricing in our market.
Integrity & Transparency
We value your thoughts and vision, routinely give you every project detail, and take into account your valuable advice as needed.
Technologies we focus on
.
FAQs
Depending on the type of project, you should select a different technology for your web design and web development tasks.
As a top web development firm in India, we work with a variety of technological stacks, however, the following ones are highlighted:
As a result, if it's a standard informational website, you can use any popular CMS like WordPress (or Joomla/ Drupal), and if it's an online store, we advise using Magento or WooCommerce. If you're developing a custom web application, you might want to think about using one of the newest, most popular technologies, like MERN stack or MEAN stack. The preferred choices for developing native mobile apps are Kotlin for Android and Swift for iOS, as well as Flutter or React Native for developing hybrid mobile apps.
We can assist you with any type of website, including landing pages, e-commerce, static or dynamic websites built to your specifications, and custom websites.
Indeed, responsive web design is used on all of our websites. They are responsive to the screen sizes of the most recent mobile devices and are mobile-friendly.
Periodically checking for bugs and updating a website's backups and performance are all part of website maintenance. To preserve the website's stability, security, and freshness, you must do this frequently. In addition to increasing traffic, it improves SEO and Google ranks. Among the features are software updates, browser compatibility testing, website speed testing, website backup installation and backup systems, tracking analytics, and a web-based content management system.