Media & Entertainment App Solution Development Company?
---
Media and entertainment companies are continuously looking for ways to increase the commercial value of their films and television shows by fusing artistic vision with cutting-edge technology. It is difficult to successfully respond to a continuous rise in demand and competition, which results in a large loss of time, effort, and money.
You can get assistance with that from ShreeAgt, a reputable entertainment application development company. Our media and entertainment experts can help you identify your specific needs and offer our solution most effectively. In any emergency, our solution will assist you in making more creative business decisions.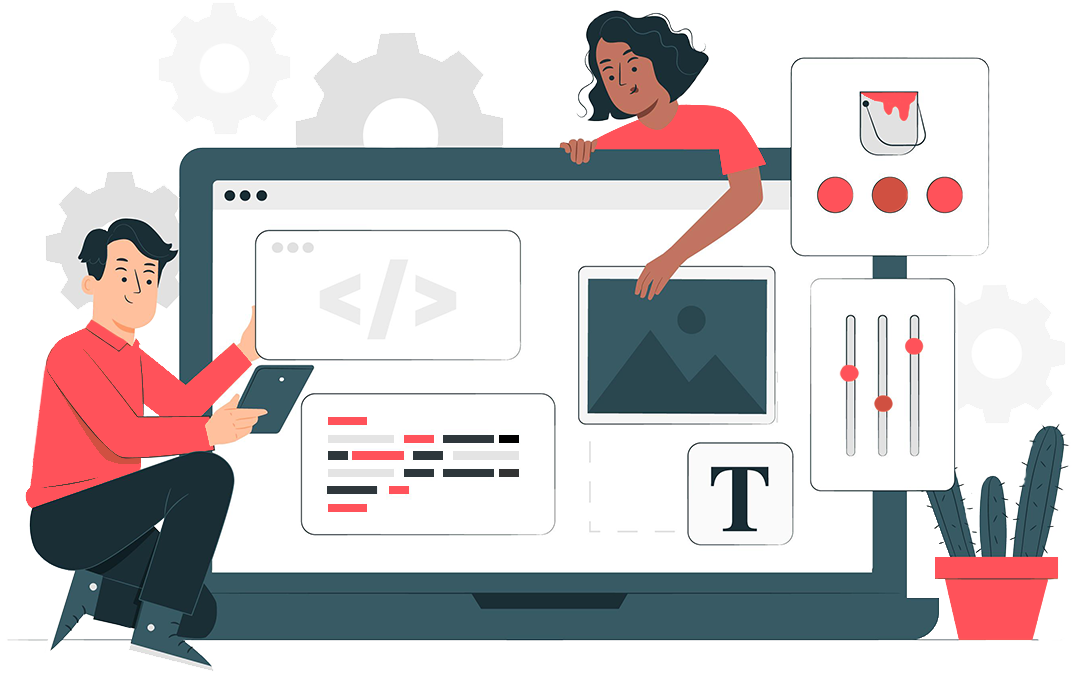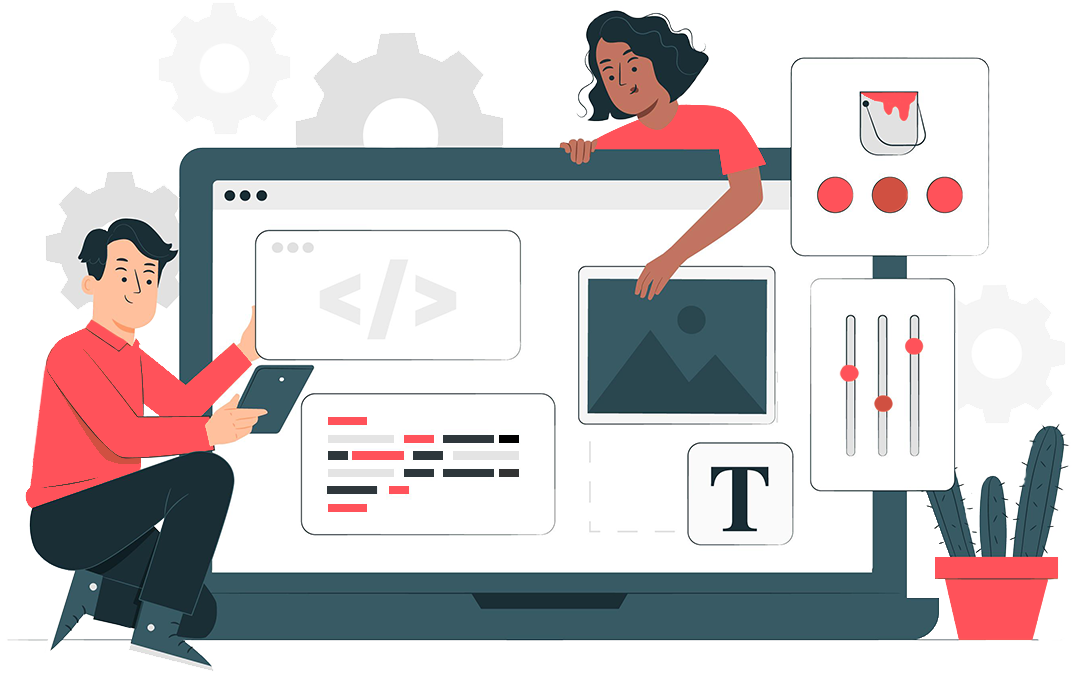 Leverage Our Solution For Media & Entertainment Industry
We can deliver our solution to your precise requirements with the assistance of our media & entertainment solutions experts. Our product will give you the ability to make smart business decisions in any situation. With regards to providing Media & Entertainment solutions, such as Media & Entertainment Portals, Applications, and other products, ShreeAgt has a wealth of experience. Our solutions make managing content and streaming straightforward. In addition, we've listed a handful of the most popular features we think you're looking for below:
Content Monetization & Distribution Solutions
Content Duration & Publishing Solutions
Media Streaming Services & Solutions
OTT Content Delivery Solutions
Website & App Development Solutions
Digital Asset Management Solutions
Multichannel Distribution Solutions
Work Flow Management Solutions
Reporting & Analytics Solutions
Our Media & Entertainment Developer's Expertise
Reach Your Audience Effectively With Media & Entertainment App Development Services
1 Entertainment Development Solution
We have produced a large number of recognized custom apps and software solutions for many important brands in the industry. We are an established and reputable player in the bespoke media and entertainment software development area.
2 Video On Demand Applications
To assist consumers and corporate users across a range of niches in publishing video content and taking the lead in search engine results, we provide cutting-edge on-demand video apps. We offer a fully integrated Digital Right Management (DRM) system for the distribution of video content.
3 Online Content Publishing
Through solutions like digital asset management, digital publishing, DRM software, and web promotion, we assist you in creating online content and establishing your brand.
4 Media distribution
By utilizing tools and solutions like auto updating systems, media management software, campaign management software, advertising management software, and many more, we assist content creators in developing a digital presence.
Features Of Entertainment App
By bringing people together and keeping them interested with your own specially created media application, you can give your clients the ultimate online leisure experience. Streamlining business processes has the potential to provide major competitive benefits. You should look for the following in your entertainment and media application:
• Audio & video streaming
• Attractive Photo Gallery
• News, blog, posts, reviews
• Real-Time content update
• Text and GPS-based facilities
• In-app purchases
• Push notifications
• Social Media Integration
• Localization
• Live Chatting
• Easy Subscription
• multiple Access
• Funny Application
Benefits of Media & Entertainment Solutions
You must make use of a specific type of technology if you want to stay current in an extremely competitive field. These were a few advantages of using products from the Entertainment & Media category.
• Instant asset control
You can access all of your content with just one swipe using your media and entertainment app.
• Improved customer experience
With your media and entertainment app, you can provide the user experience that your target audience is seeking. Conversion rates are consequently greater.
• Cost reduction
You can share your content freely if you have a media and entertainment app. You are not required to make a loss on the sale of your content to other streaming services.
• Increased production
You can use your program to enhance the development of your video without worrying about broadcasting or streaming restrictions.
• Increased digital data protection
Because your custom app was made specifically for you, your information is kept safe and private and you are not required to share it like you would with other streaming services.
TOP TECHNOLOGIES TO LEVERAGE TECH ADVANCEMENTS
As a leading provider of media and entertainment software, we have professionals who can identify the precise requirements of companies and develop solutions to meet those demands. Our solutions are implemented using cutting-edge technology to assist organizations in leaving a lasting impression.
Artificial Intelligence
Our skilled experts offer media and entertainment software solutions with AI for translating and creating content. Additionally, it helps in increasing productivity and generating the most income. Smart data streaming is made possible by AI-driven solutions, which offer instant data and contribute to a better user experience. It also includes improving ad sales through targeted ad insertions because it affects everything from content production to the customer experience.
Blockchain Technology
Services for developing blockchain-based integrated media software reduce the requirement for content aggregation and aid in the distribution of royalties and copyrighted resources. It makes it simpler to keep track of royalties and streamline payments for royalties. Owners will be able to meet app users' demand for a customized content consumption experience with these blockchain-based media solutions. With the aid of blockchain solutions, micro-cent payments can also be done economically in the media & entertainment sector.
Cloud Computing
Integration of cloud computing makes the solutions more accessible from anywhere with reliable growth. These systems are less expensive to maintain and defend, and they can easily manage excessive demand. The M&E sector has a lot of room to cut back on technology and storage expenses while still maintaining the higher expenditures in other places thanks to cloud computing technologies. It offers great flowing performance with few pauses and delays, which improved the user experience.
AR/VR Technologies
Media & entertainment Users can enjoy interactive gaming and real-world experience thanks to IT solutions that integrate AR and VR technologies. Moreover, it lowers development expenses and promotes effective training. For entertainment-related reasons, AR/VR-based solutions have been successfully applied in marketing & PR campaigns for TV, movies, and other media channels. These contemporary solutions take care of all the needs of the entertainment industry while also enhancing engagement with clients for sales, processes, and operations and providing them with an incredible experience.
Why Choose ShreeAgt for Media and Entertainment App Development Solution
Dedicated Teams
Using a range of frameworks and technologies, our devoted development team has expertise in creating high-end business solutions.
Transparency & Integrity
We appreciate your thoughts and vision, regularly provide you with project specifics, and take into account your invaluable input as needed.
Flexible Engagement Models
Instead of forcing our customers to work inside unwelcomely strict and restrictive boundaries, we give them several engagement and job model options.
Competitive Pricing
We provide the ideal balance of cost-effective rates and great quality to achieve the lowest pricing in our market.
Agile procedure
For the greatest outcomes, we regularly host scrum events and apply the Agile methodology to improve our processes and procedures.
Customer Satisfaction
We use the most recent frameworks and technologies to give you innovative, flexible, secure, and user-friendly business solutions.